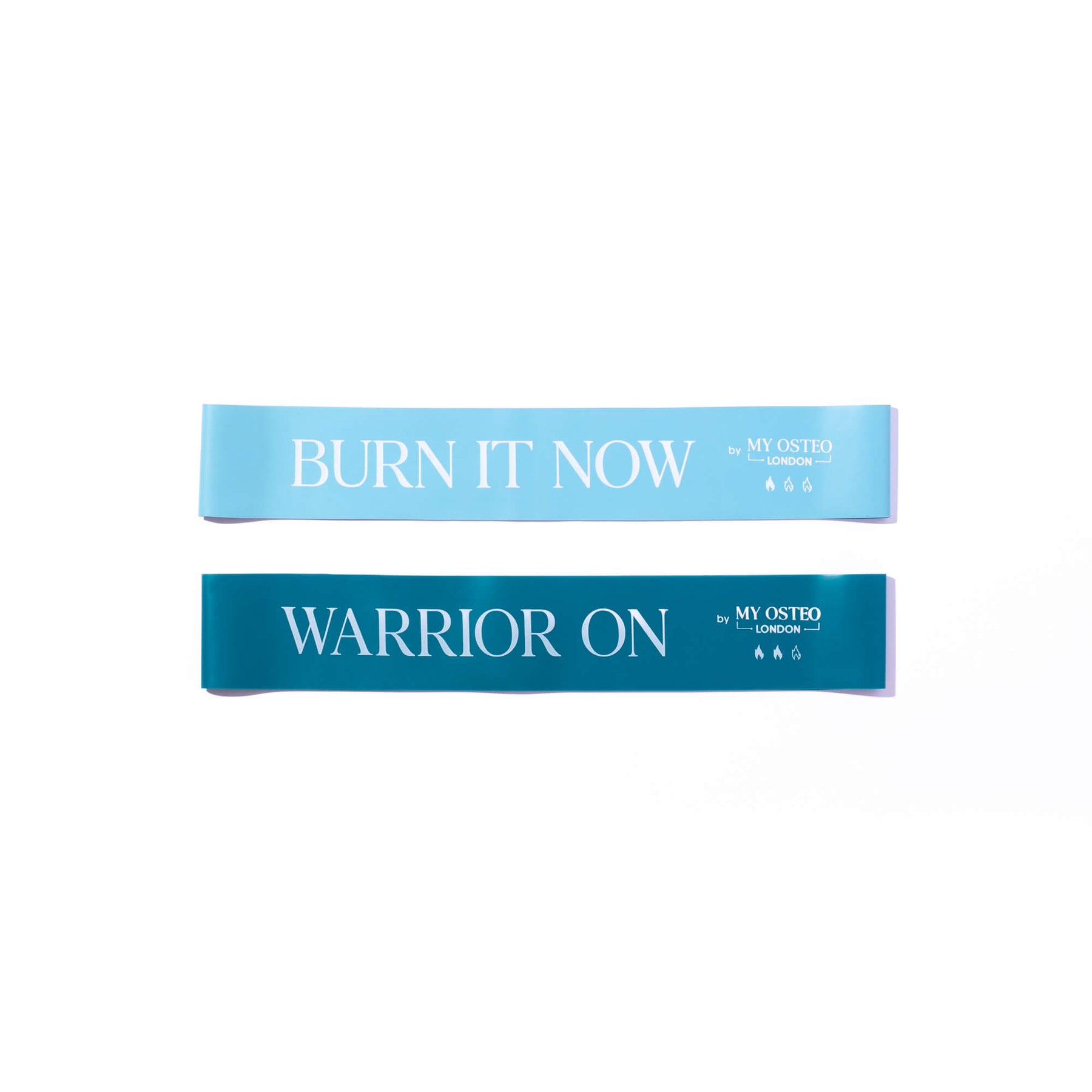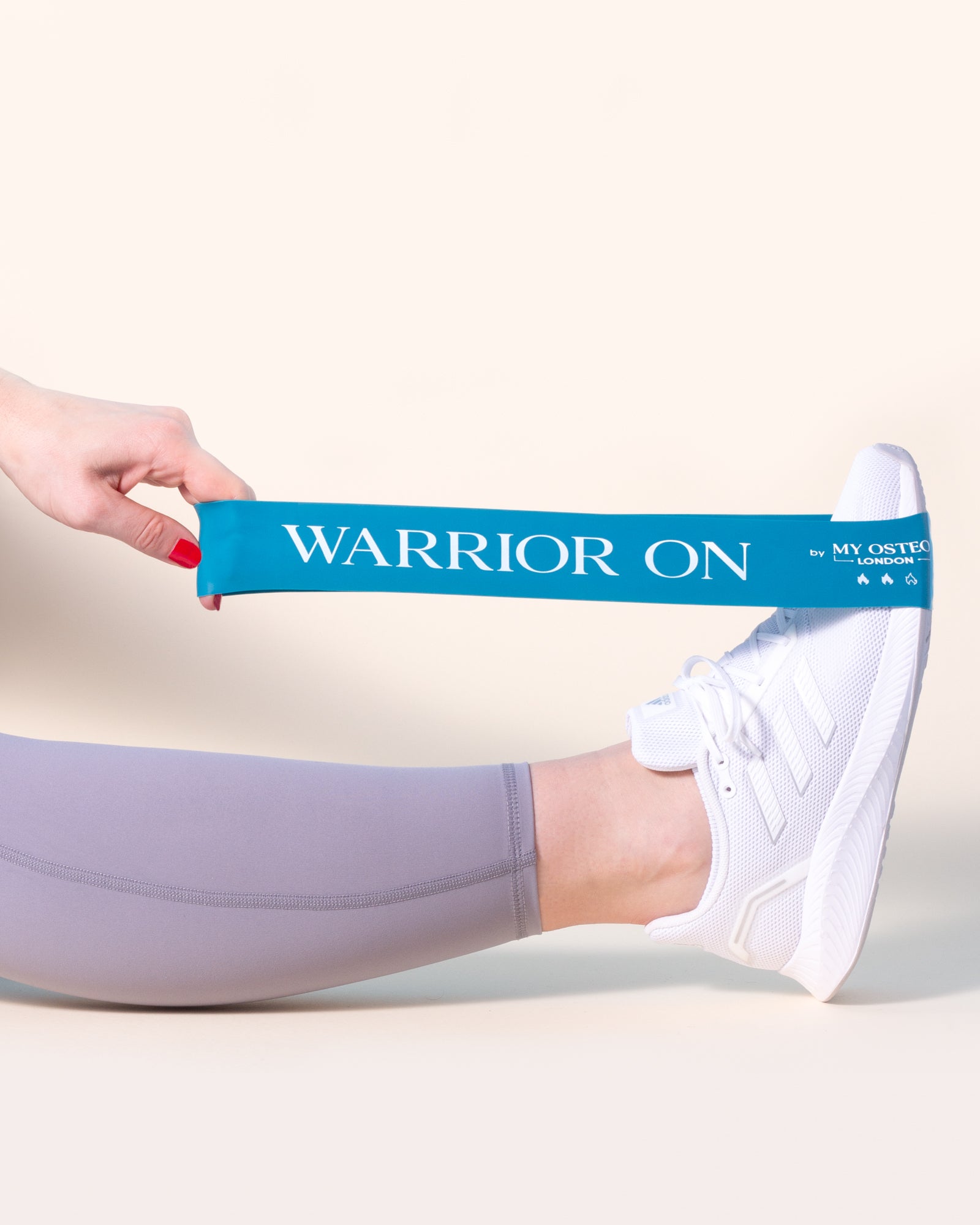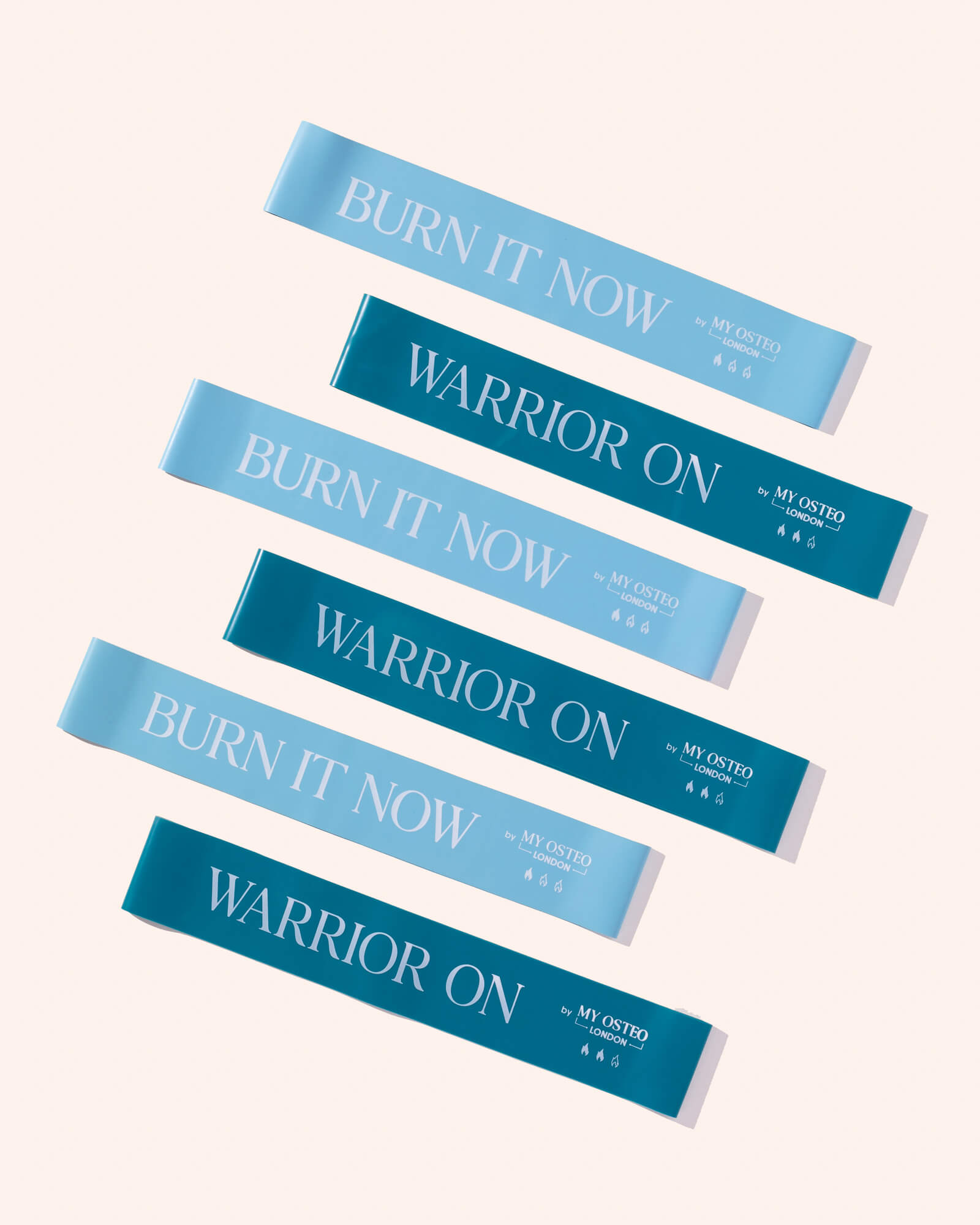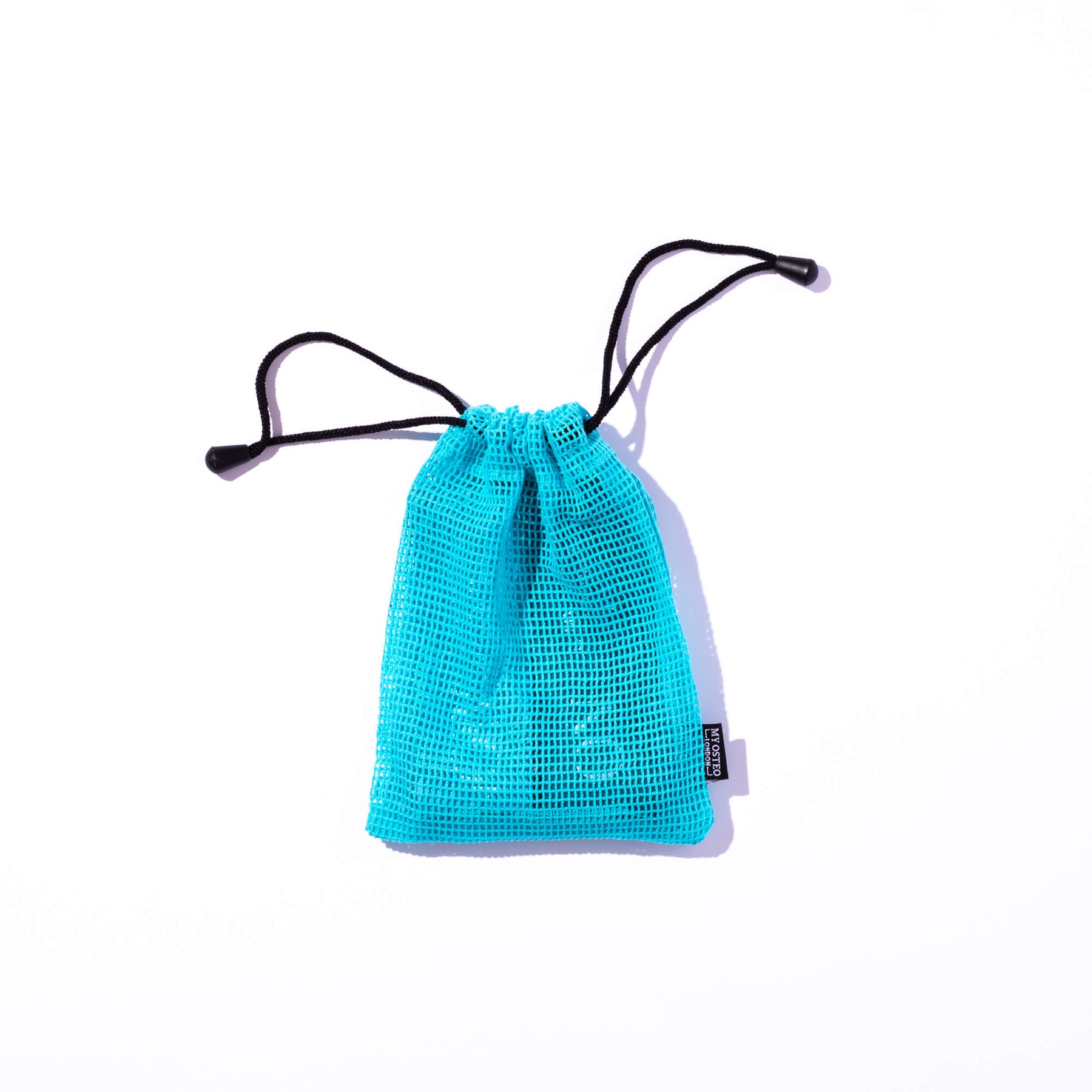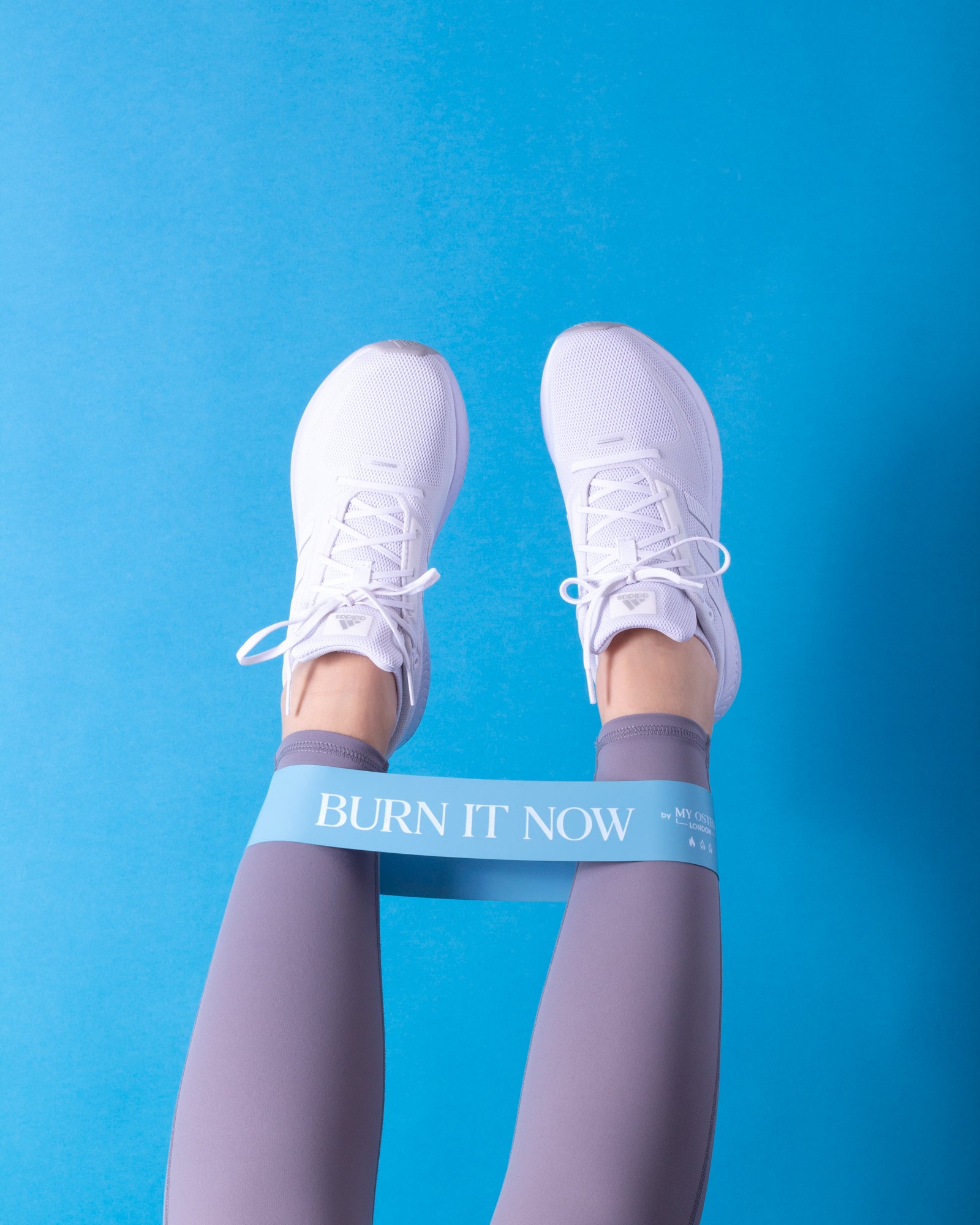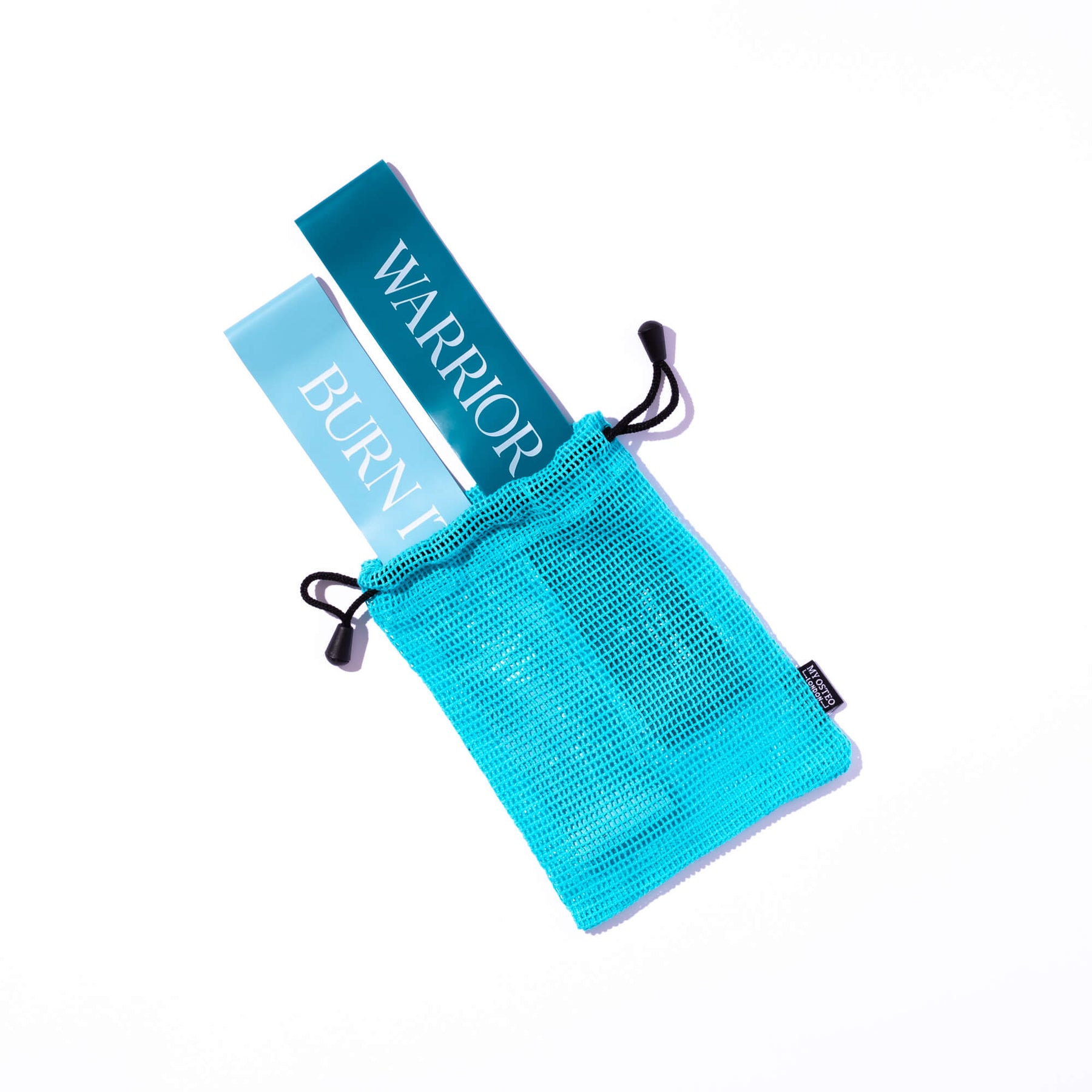 Resistance Bands
Quality bands that finally bring fun & motivation to your sweaty sessions.
Our set is composed of 2 resistance bands for strengthening exercises, included in a cotton drawstring bag. Each band has a specific level of resistance which helps you progress & reach your goals. Our pouch makes it easy for you to bring your Warrior Bands everywhere & Burn It whenever you want!
Resistance bands: 
Use: resistance bands are frequently used for glute muscle activation, hip/ shoulder stability and general body strengthening.

Strength Level: Medium, Light
Colors: Peacock Blue, Light Blue

Set of 2 bands is composed of Light (Blue) and Medium (Peacock Blue) bands.

Dimensions: 60 x 5 cm
Material: 100% Natural Latex
The bands come with a pouch.

Pouch Color: Turquoise
Dimensions: 14cm (W) x 20cm (H)
Material: 100% Fairtrade Cotton mesh dyed + polycord
Washable: our drawstring bag is machine washable
Free Shipping in UK from 35£ & 14 Days Returns